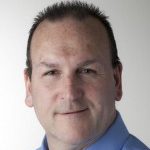 Stuart Alderton
We live in unprecedented times. The restrictions imposed on us all to manage the spread of Covid19 have had a huge impact on society and ourselves as indivIduals. Many of us are anxious about job security and the wider impact of lockdown on the economy. There is also a collective uncertainty about the future which is affecting our relationships and our emotional well being. Many of us are isolated and finding it hard to manage our mental health and can't access face to face therapy.
Sessions with mee will allow you to talk about your concerns about the impact of the crisis on your life and to help find a way forward as well as ease the effect of isolation.
I am experienced in both face-to-face work and online counselling and therapy.
What I offer as individual therapy has evolved into an approach which quickly gets to the heart of your issues; it offers a range of ways of working to try to accurately match your need and in the most effective and time efficient way. My approach is both friendly and warm. Therapy can often be refreshingly brief and, as far as possible, an enjoyable/rewarding experience, particularly when long standing issues have been completely resolved.
| | |
| --- | --- |
| Certified By: | BACP |
| Type of session: | Via Skype, Secure Video Call, In-Person |