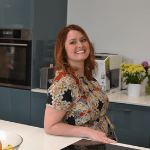 natasha fletcher
Welcome. I'm Natasha and  I help people who struggle with anxiety, stress burnout and  trauma.
You have a good life and lots going for you. You have supportive family and friends, but anxiety, worries and overthinking are holding you back from fully enjoying them. You want to be able to say yes to opportunities that arise, knowing that anxiety isn't going to hold you back. Perhaps you have been putting off seeking help hoping that your problems will get better on their own or you might have been trying to manage it yourself for too long. If this sounds like you and you've found yourself fighting a battle with your own mind get in touch.
As a fully accredited Cognitive Behavioural Therapist (CBT) & Eye Movement Desensitisation Reprogramming (EMDR) therapist and having worked in the field of mental health for over 15 years I have helped many people struggling with similar issues. Always with one eye on providing some immediate relief and the other on addressing deeper issues togther we can get to a place where anxiety isn't running things.
| | |
| --- | --- |
| Certified By: | BABCP |
| Type of session: | Via Skype, Secure Video Call |