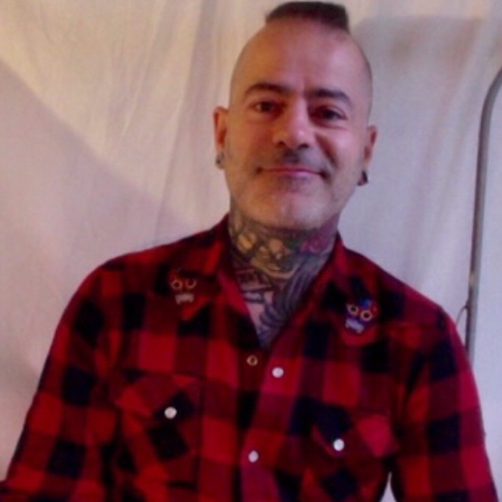 Hal M.
Hello there dear reader, my name is Hal, short for Haldun Hüseyin Musazlioglu (just call me Hal, everyone does).
When people ask me how I got into psychotherapy, I usually say it got to me first:
I was 12 years old when I first had to see a therapist. People near me (ironically not my parents) noted already back then my permanent gloomy and melancholic outlook on life – even this in Germany where I was born, by all means not a country known for its 'cheerio!' attitude. Years later, I was diagnosed with dysthymic depression and finally had to be put on anti-depressants aged 30 after a preceding psychotic episode (my way of a mid-life crisis: not blowing a lot of money, but instead losing gradually touch with reality). It was also around this time when my aunt in Turkey shared that the entire matrilineal side of our family had prolonged battles with depression. Thanks, mum.
On top of this, our Muslim upbringing didn't aid much to my family's mental health. It also doesn't do much for you if you realise you're gay, and you eventually need to come out. As I had to. And did. My mum cried for three months, realised eventually her son will never be the imagined prim solicitor/doctor with wife and kids, so reverted instead to hate my tattoos.
By age 19, I had properly felt sick and tired of that kind of constrained upbringing, also of the Germans, so moved to London (though frankly, now I feel like that with the English, but this is for a different forum…)
After several more years bumbling through various underpaid customer service jobs,  I studied Art & Design/more or less useful degrees (Furniture Design. Yes, seriously.) and tried myself out among other things as a film extra and a Stand-up comedian (memorably, I died in a North-London pub in front of an audience that consisted of my ex-boyfriend and Russell Brand), I looked finally into how I could use my own experiences with depression, inter-cultural clashes, emerging kink-sexualities, an HIV+ status and a fanatical liking for Heavy Metal, so I eventually studied counselling.
By 2012 I started my counselling studies and after around 5 years, including one failed year of CBT (blowing finally a lot of money after all), I decided to stick with the humanistic school of therapy of Person-Centred counselling, developed by Carl Rogers. From the 1940ies on, already being a bit of a hippie and believing that everyone is innately 'good', he decided to emphasise the non-hierarchical alliance between client and therapist, while maintaining an "unconditional positive regard".
And I soon found it worked for me – and for my other job, which is in mental health rehabilitation.
Then in August 2019, I also started my MSc degree in Psychology with Arden University. My plan after I finish in around three years' time, is to fall into a very relaxing coma.
Until then, I genuinely find a lot of fulfilment through my work, so please don't hesitate to ask me questions about whatever life has thrown at you.
Das alles übrigens gerne auch auf deutsch!  ; )
| | |
| --- | --- |
| Certified By: | BACP |
| Type of session: | Via Skype, Secure Video Call, Via Phone |